Posters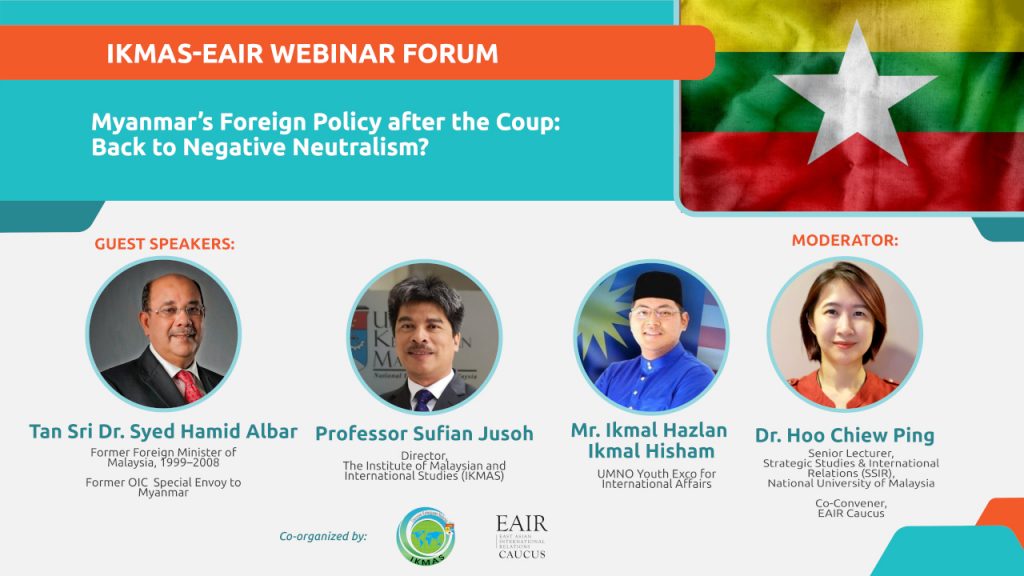 Speakers
Tan Sri Dr Syed Hamid Albar
Former Foreign Minister of Malaysia
His Excellency Tan Sri Dato'Seri Syed Hamid Albar Former Minister of Foreign Affairs of Malaysia in 1970, read law in the Inns of Court, London and was called to the Degre of an Utter Barrister by the Honorable Society of Middle Temple. Syed Hamid Albar has been active in UMNO since his student days. Later he became a member of UMNO Supreme Council in 1966. He then joined the Malaysian cabinet as a minister in the oil department and then as minister of law. In 1996, he was appointed as the Defense Minister and in 1999, he was appointed as Foreign Minister. In March 2008, he was appointed as the Home Minister.
Professor Dr. Sufian Jusoh
Director, Institute Kajian Malaysia & Antarabangsa (IKMAS,UKM)
Professor Dr. Sufian JUSOH is the Director and Professor of
International Trade and Investment, as well as the Chair of the ASEAN
Integration Grand Challenge at the university. Sufian is co-founder of the ASEAN Economic Integration Forum. He is an External Fellow of the World Trade Institute, University of Bern, Switzerland, a Distinguished Fellow at the Institute of Diplomacy and Foreign Relations, Ministry of Foreign Affairs, Malaysia and a Member of the Pacific Economic Cooperation Council MalaysiaChapter. Sufian plays a key role in the reform of the investment laws in Myanmar, Timor Leste, Laos and the Federated States of Micronesia. Sufian is Barrister-at-Law (England and Wales) of Lincoln's Inn, London. Sufian holds an LL.B from Cardiff Law School, an LL.M (Merit), University College London and a Doctor in Law (summa Cum Laude) from University of Bern, Switzerland.
Ikmal Hazlan Ikmal Hisham
UMNO Youth Exco for International Affairs @ United Malays National Organisation (UMNO)